Blog
Stories from EWB Australia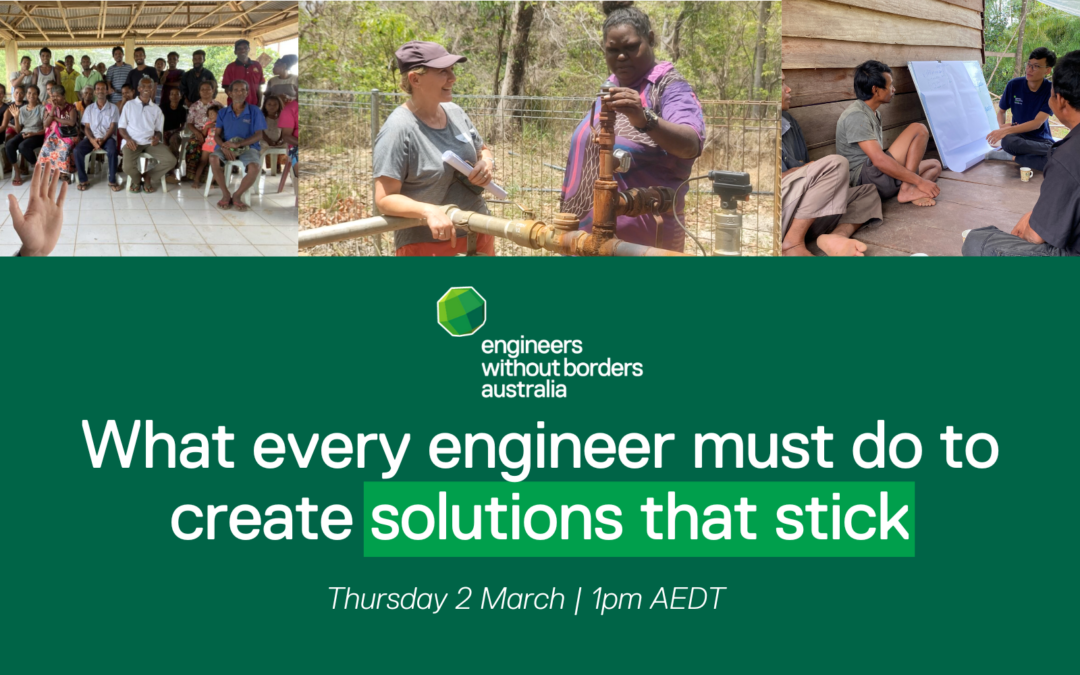 Thank you to everyone who attended our webinar, What every engineer must do to create solutions that stick. We hope you enjoyed it as much as we did! It was a wonderful discussion and we thank you for your insightful questions and feedback. In case you missed it, you...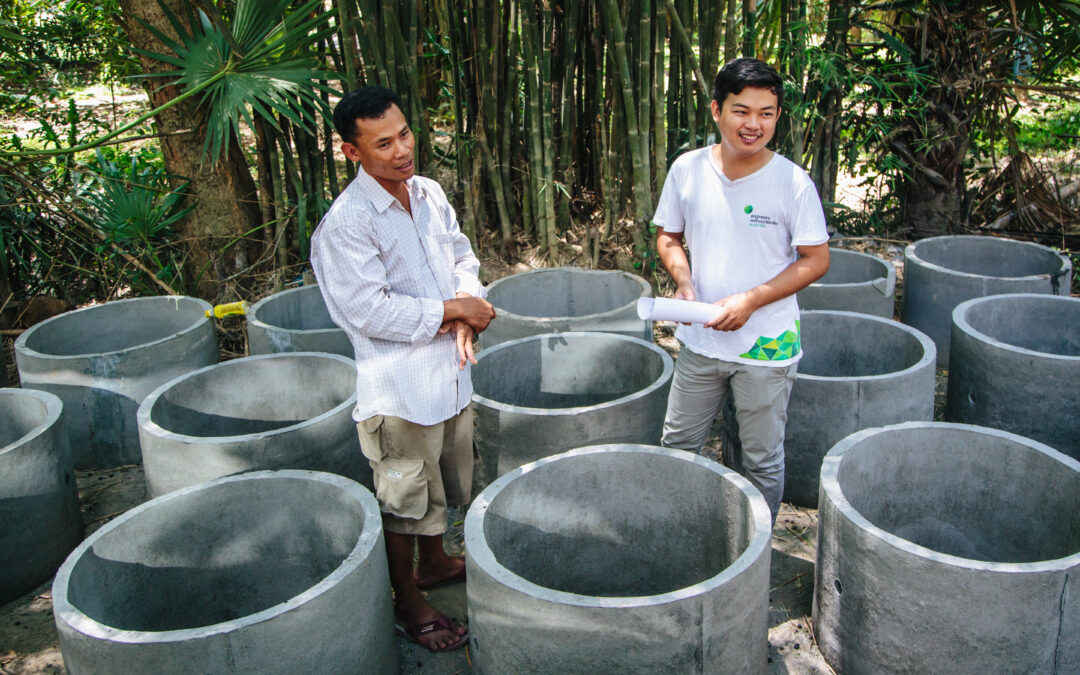 Pictured: EWB's Sanitation in Challenging Environment program is a focus of Leandra's PhD. A soon-to-be-published PhD thesis takes learnings from EWB's Sanitation in Challenging Environment program to investigate the interlocking and compounding complexities that...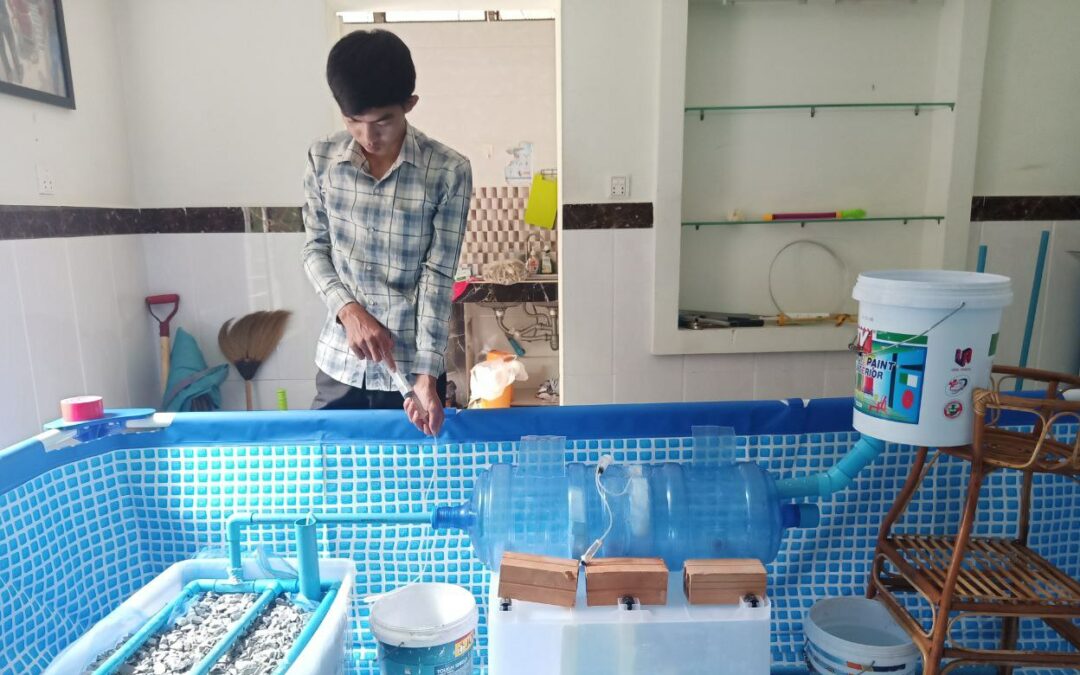 Pictured: EWB Australia in Cambodia volunteer Kit Kann designing a prototype of the twin pit latrine system for the recently piloted hard ground sanitation project in Kampong Chhnang province. Volunteers are so important to EWB's work. They dedicate time and effort to...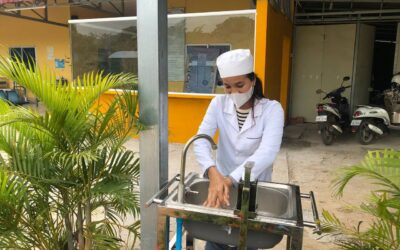 Pictured: A nurse at a quarantine centre in Preyveng province using the EWB hand washing station. The Engineers Without Borders Australia team in Cambodia have been awarded a Certificate of Appreciation from the Cambodian government in recognition of their outstanding...
read more
Subscribe to our newsletter
Subscribe to receive The Changemakers, EWB's monthly newsletter, as well as information about upcoming events, volunteer assignments and career opportunities.