Research
EWB, alongside our university and community partners, conducts impact-led research to deliver on community aspirations and drive change in the engineering sector
View Research Projects
With our long-term strategic collaborations both in community and across the university sector, EWB is uniquely positioned to generate the relevant, accessible research required to create change.
EWB's research approach is deeply collaborative, involving the clear identification and leveraging of the different strengths of each group involved. Our goal is meaningful contribution to the evidence-base which will improve our work and the work of our sector.
Our research outputs can inform technology design, professional practice, and policy development. Internally, we use research to measure our impact, inform strategic organisational decisions, and ensure our programs are leading practice. Externally, we position our research to be utilised as a tool for influence and sector-wide learning.
EWB's research agenda is developing alongside the implementation of our 2030 Strategy and the priorities of each country office.
Our portfolio of projects currently relates to: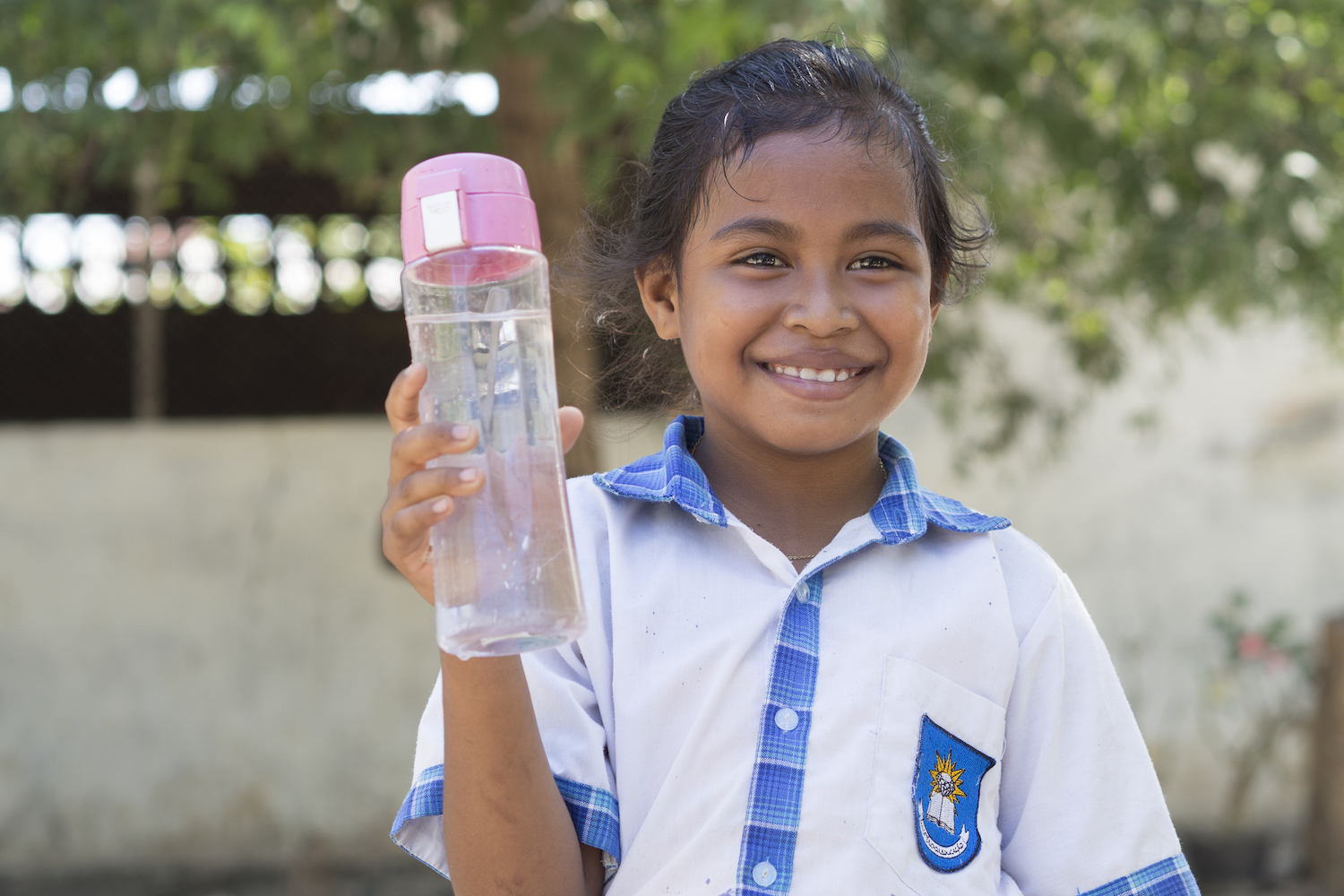 Water, Sanitation and Hygiene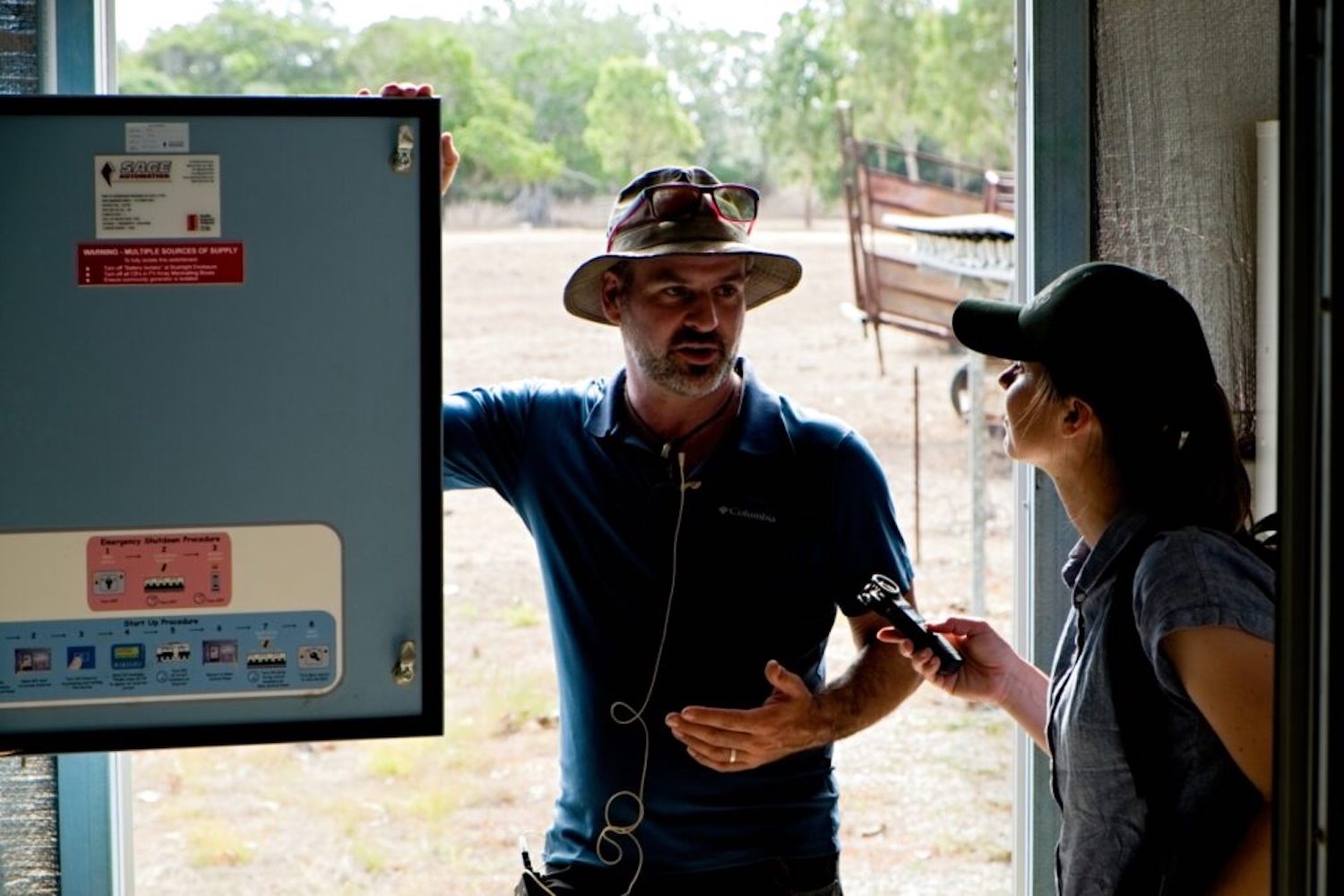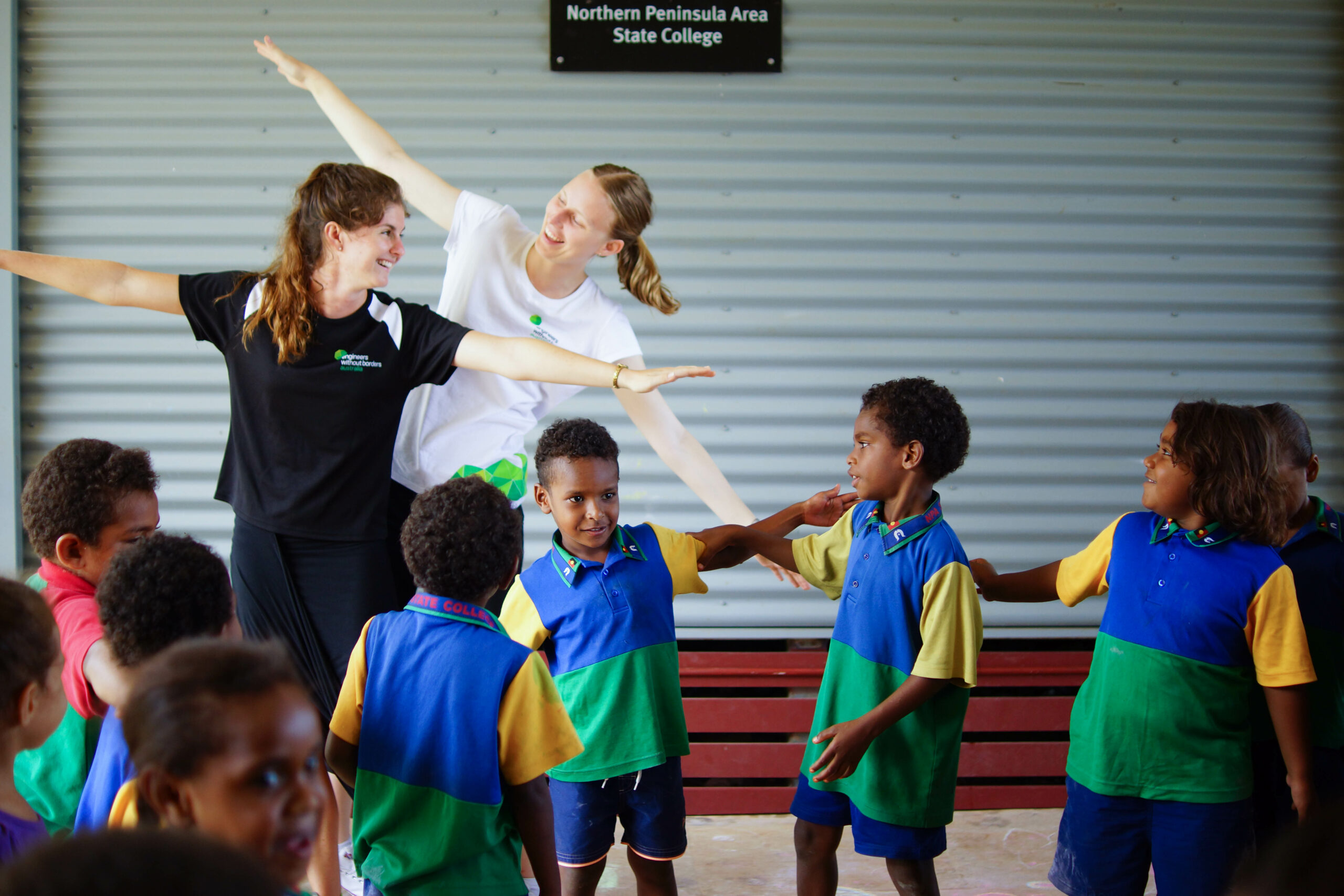 Redefining Engineering Education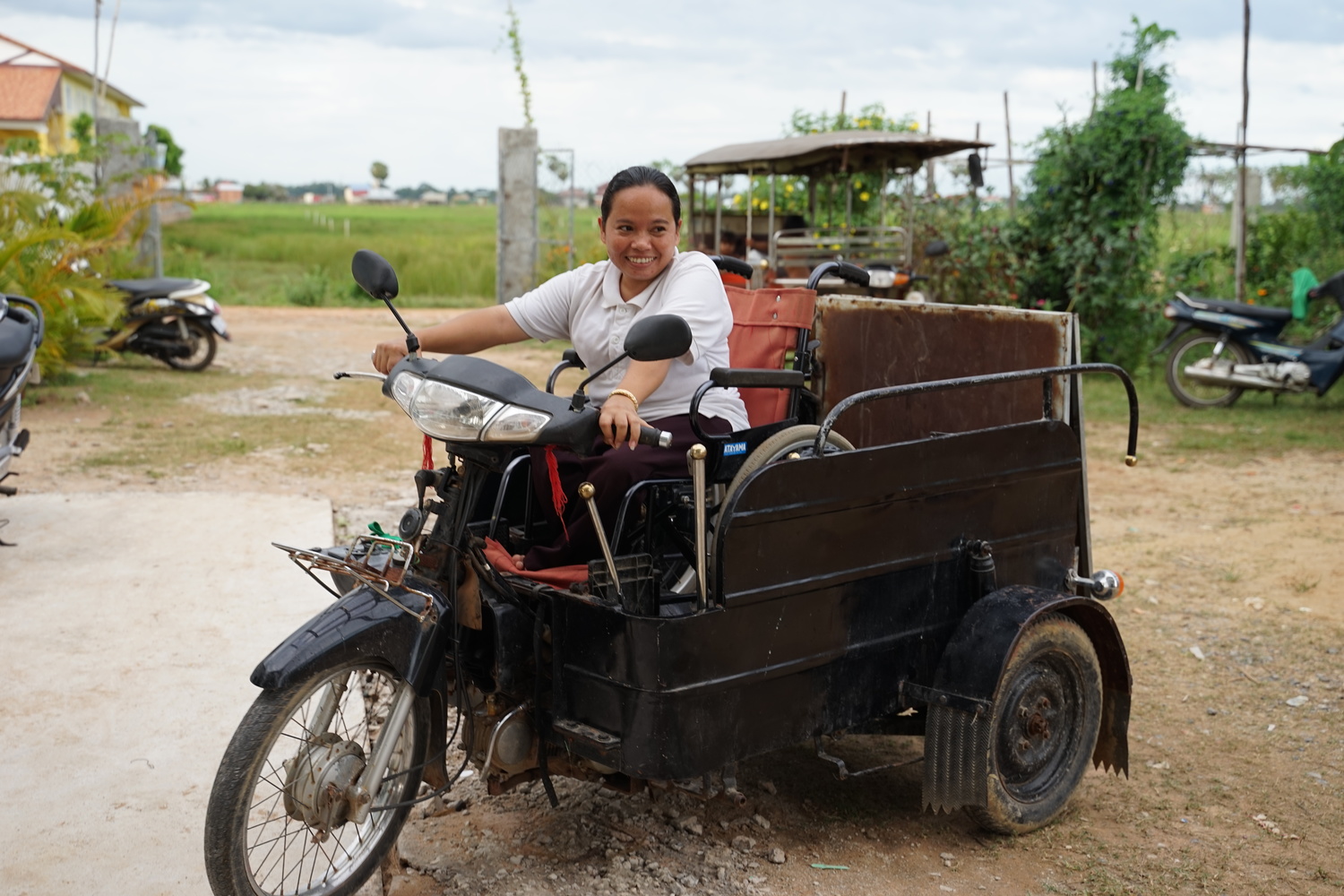 Assessing EWB's Technology Development Approach
Novel design on track to take portable solar energy on Country
The Centre for Appropriate Technology (CfAT) has been enabling remote Aboriginal and Torres Strait Islander communities to access renewable energy since its inception.
CfAT's Bushlight Energy Program was one of the organisation's very first renewable energy initiatives, designing, building and managing over 250 solar power systems in remote Aboriginal homelands. The system combined solar arrays with storage, a novel energy management system and community energy planning to ensure equitable and sustainable access. However, the cost of constructing a solar power system in remote locations to enable refrigeration, lighting and so on can be high, especially when some sites On Country may only be occupied seasonally or at specific times.
With this in mind, CfAT was keen to explore a more mobile solar generation system, that can be packed up and transported to other sites and removed for maintenance and serviced during the wet season. When EWB Australia went out on Country with CfAT in 2019 to scope our flagship university design program, the EWB Challenge, this idea evolved not only as a student design project but one that EWB Australia saw as an opportunity to bring to life through our own engineering work. EWB Australia is working with CfAT to engineer this system guided by EWB's Technology Development Approach. With sponsorship from Schneider Electric and the ANU, it aims to enable First Nations communities in the remotest parts of Australia to access a basic human right – energy. 
Read the full story here. 
Spring water successes in Timor-Leste
Protecting spring water is critical to ensure the safe – and sustainable – supply of water in many rural communities of Timor-Leste. Timor-Leste is a beautiful but mountainous country, terrain which makes accessing water through borehole wells impractical. As a result, a significant number of rural households rely on gravity-fed and community-managed water systems which pipe water from nearby springs to community tap stands. These are a great solution for the terrain but it's challenging to maintain water quality and, critically, quantity. The wet season sees intense rain which can overwhelm and contaminate the system, while the dry season is long enough that water needs to be rationed carefully in many communities to ensure the springs don't dry up.
A recent study conducted by Plan International Timor-Leste looked at the supply of water across 146 communities. The study identified that a number of perennial challenges, such as the contamination of water supply, persist. It also highlighted how climate change, which is projected to increase flooding and droughts, is likely to exacerbate existing issues of water scarcity in the dry season. If this water infrastructure is already a challenge in many communities, how will these communities cope with additional challenges?
EWB Australia has facilitated a team to collaborate on this research. Our partners are – Plan International Timor-Leste who have extensive WASH experience and existing baseline data that will be critical in feeding into this project; Permatil, a local Timorese non-government organisation (NGO) with expertise in community-led catchment management solutions for spring source rehabilitation; and RMIT university in Melbourne who are providing important research design support, analysis and authoring with Dr Tanja Rosenquist and Dr Nick Brown, founders of the Humanitarian Engineering Lab. EWB Australia's team in Timor-Leste is supporting the work through technical assessments and community engagement.
Read the full story here. 
Solutions to clean water access for schools in rural Timor-Leste
Twelve months on from the devastating floods in Timor-Leste that impacted tens of thousands of households and left infrastructure severely damaged, EWB has been working with communities to support recovery and longer-term resilience.
The ability to access clean water has been a key need, and EWB has been working on a project with the ANU College of Engineering and Computer Science and local Timor-Leste NGO Abundant Water that aims to improve the the water security and health outcomes for 8000 to 9000 individuals in rural Timor-Leste.
Through the use of low-cost ceramic water filters, the initiative focuses on households and schools, and in March 2022 the first filters were installed in a school in the Manatutu district in Timor-Leste.
Read the full story here.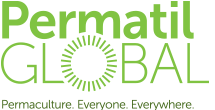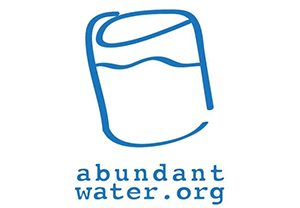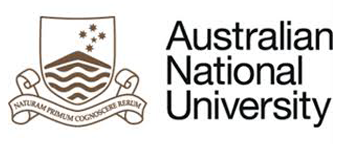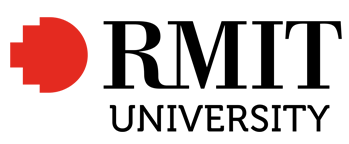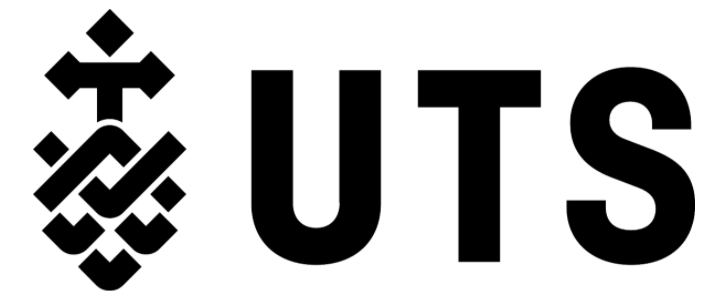 A unique opportunity to make your thesis count
Have you considered taking part in the EWB Research Challenge?
Established in 2007, the EWB Research Challenge is a service learning through research initiative which provides later-year undergraduate and postgraduate students with the opportunity to improve their understanding and competency in humanitarian engineering, sustainability, innovation and human centred design whilst undertaking meaningful research with real stakeholders and genuine impact relating to community development.
Learn more about our Research Challenge, a program within the EWB Challenge Series.
Partner With Us
Please get in touch if you'd like explore a partnership with EWB Australia.