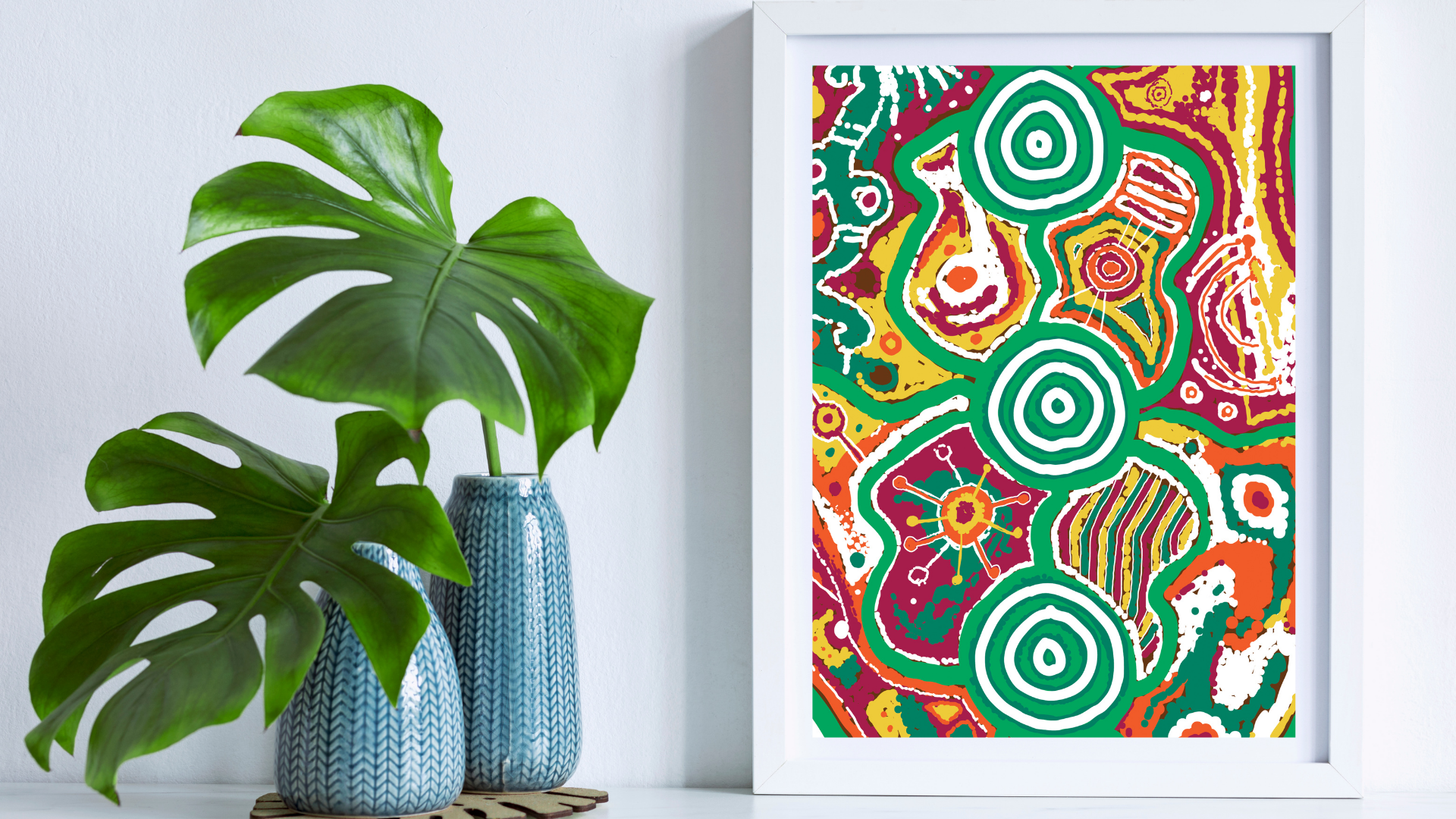 Only 200 prints are available, and each one has been individually signed and numbered by the artist, Ty Waigana. Each A3-sized piece has been printed using giclée archival museum-quality printing on Hahnemuehle Photo Rag 308. Proceeds from the sale of these prints will go towards EWB's work. The artist will also receive royalties from each sale. 
About the Artwork
EWB collaborated with creative agency Saltwater People and artist Ty Waigana to develop this piece to visually support and represent our work with First Nations people. Ty explains the vibrant piece in this video.
Reconciliation Action Plan
Over the past few years, EWB Australia has been developing deeper connections with Aboriginal and Torres Strait Islander communities and organisations, and the Country they call home.
This is a great privilege. It provides an opportunity for our staff, our partners and our volunteers to listen and build our understanding of what has gone before, and what is needed now, and into the future. We have learnt so much, and we continue to listen and learn more.
Our Innovate RAP builds on this, bringing conscious reconciliation in all actions and across every part of EWB.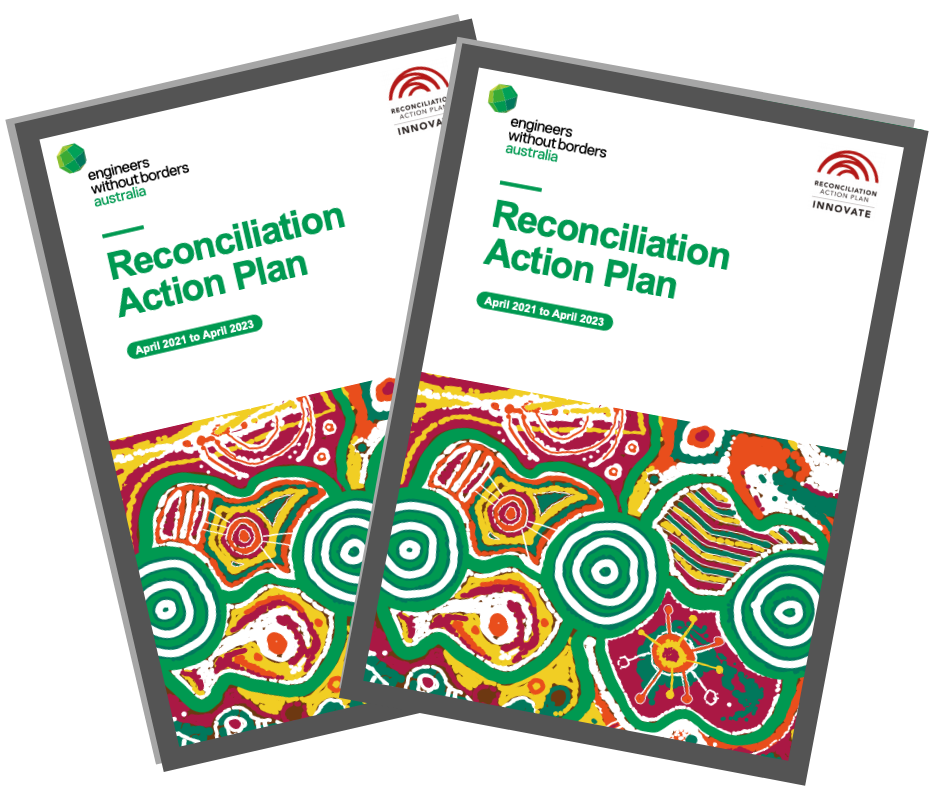 Stories of First Nations collaboration