Education and Training
Providing pathways of support in-community, to foster a strong, locally-focused, human-centred engineering movement.
11% of graduates
in science-related tertiary education in Cambodia are female
23% of Timorese women
occupy management and decision-making positions
0.80 is the Gender Parity Index
in Timor-Leste of men/women in tertiary education
EWB Australia's Education & Training  in-community focuses on a range of programs that engage local students and emerging professionals in the local engineering sector – from curriculum embedded programs and internships for engineering students in Timor-Leste, to the inspiring Women In Engineering group in Cambodia. 
Our Programs
Our programs deliver capacity-building initiatives to ensure local, skilled people are empowered to design, create and sustainably manage their own engineering needs.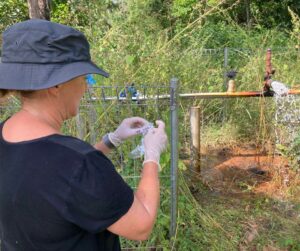 Clean, safe water needed for remote Indigenous communities
29 November, 2022
-
Access to safe and reliable water is a basic human right, and essential for health and quality of life. Yet not all remote First Nations communities can access it. The Engineers Without Borders Australia Engineering on Country (EoC) Water Program aims to ensure First Nations communities in remote Queensland and Western Australia can access a… read more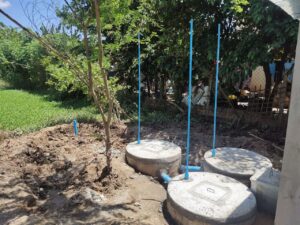 Sanitation solutions for hard ground environments in Cambodia
15 November, 2022
-
Despite significant progress over the years to increase access to rural sanitation services, Cambodia continues to report the highest rate of open defecation in the region. In 2011, to address the many health and environmental issues associated with open defecation, the government of Cambodia announced an ambitious target to reach 100 percent coverage of rural… read more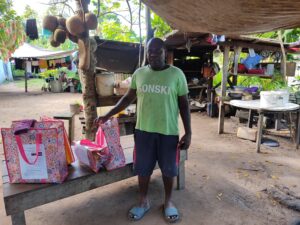 New research give critical insights into disposal of nappy waste in the Pacific
8 August, 2022
-
Featured image: Erakor Community Facilitator A new research report on nappy use in the Pacific has been released which provides critical insights into addressing the estimated 815 million single-use nappies used and disposed of in the Pacific region each year. EWB Australia completed the social and technical components of the research with the support of… read more