EWB Challenge
The pioneering design program teaching primary-year engineering students to design creative solutions to real world problems
Get Involved
Real design challenges developed with real communities. Develop the professional and practical design skills of students with this first step into professional engineering practice. Using comprehensive design briefs researched and prepared by EWB Australia and our network of community partners, students develop engineering solutions for real communities living in the countries within which we work.
Each year the EWB Challenge presents a new design brief for first-year students to problem-solve.
We partner with grassroots community development organisations in the Asia Pacific and co-design a real-life challenge that has been identified by the community. Each brief is meticulously researched on location, with extensive documentation, interviews,and multi-media assets provided to students to ensure a rich, deep insight into the life and challenges of that community.
Students work in teams and are given a term to develop their solution. Since the establishment of the EWB Challenge in 2007, students have worked on designs to solutions from renewable energy to food processing, and for communities in Zambia, Vietnam, India, Timor Leste, Cambodia and Vanuatu
The resulting student designs are reviewed by EWB, industry partners, academics and representatives from the community partner organisation. Importantly, all ideas are shared back to the community partner, enabling the potential for future development.
"The EWB Challenge really throws you in the deep end and gets you to consider all aspects of the project. You have got to engage with the client and consider the user experience,…not everyone lives the way I do or thinks the way I do. "
Ready made platform supporting practical learning outcomes for students
Low risk first step into real engineering practice
Fosters human-centered design approaches
Connection to like-minded peers and a network of leading community and industry organisations
Contributes to real outcomes and purposeful research
"A big part of the EWB Challenge program is that it teaches students empathy. Engineers are all about solving people's problems. How can I solve your problem if I can't empathise with that problem?"
The Showcase
The EWB Challenge Showcase is the annual capstone event of the EWB Challenge. The very best student design teams come together to compete for a selection of awards, adjudicated by an expert panel of community and industry partners. Students also have the opportunity to network and learn more about human-centered engineering approaches through supplementary workshops and presentations.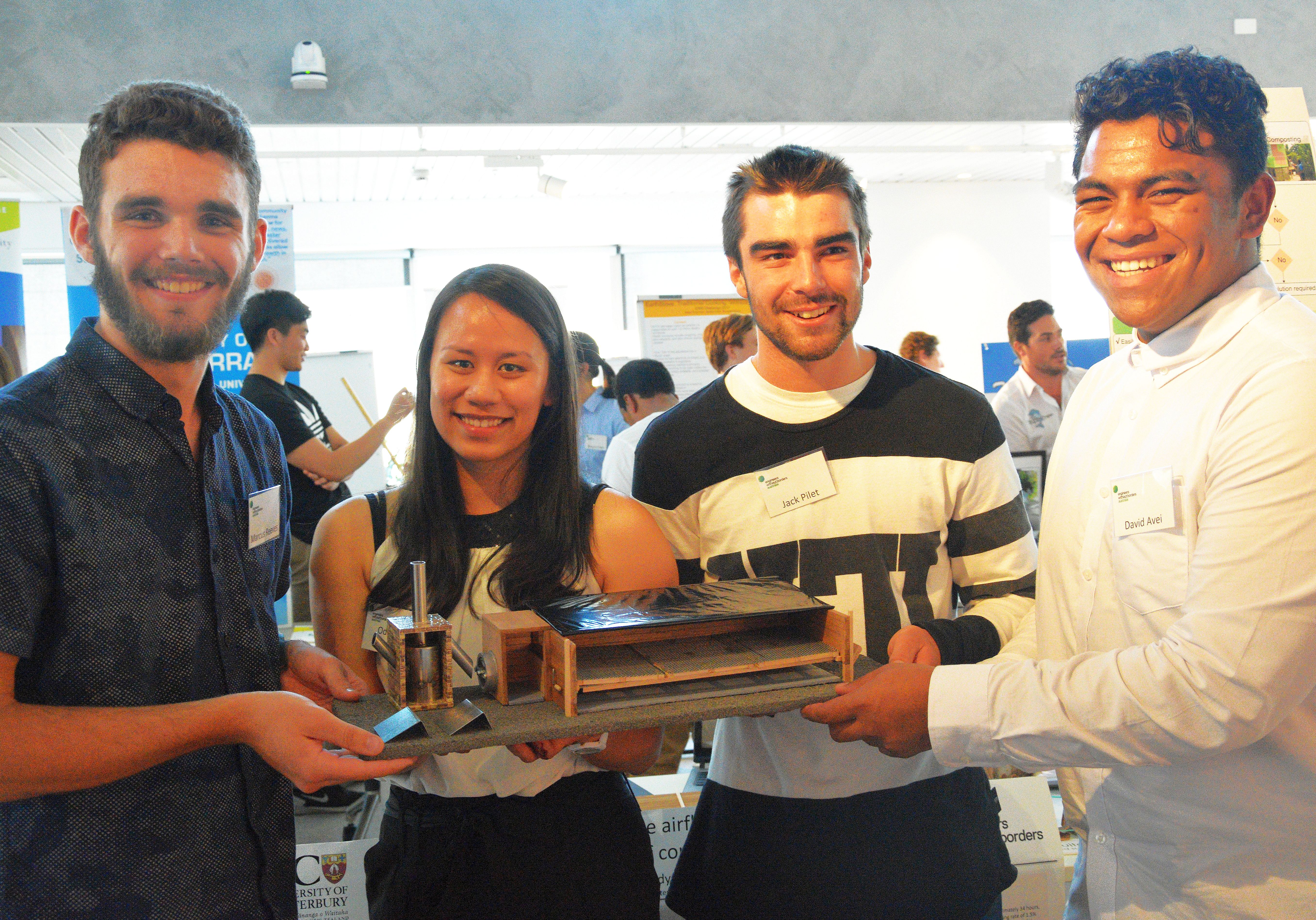 "I really liked having a real village in Vanuatu to work with, and knowing that I was designing for real people."