Students
Amplify your degree, apply your burgeoning skills and gain valuable hands-on experience through volunteering with EWB.
Volunteers are our world.
We would not be able to make a positive impact on the communities we serve without them – without you! As a student volunteer, a rewarding opportunity awaits – join us and be a part of achieving our vision.
You'll learn more about the work we do and how we do it, add practical experience to your classroom theory, meet like-minded people, build a solid resume in readiness for graduation, and know your contribution is making a positive impact. There's a number of ways that you can put your hand up.
University Chapter
Connect with your University Chapter to participate in events and volunteer projects.
National Office Placements
Throughout the year we offer opportunities for our EWB network to work alongside our National Office team – either at our office or remotely. It enables our committed volunteers to learn more about EWB's work, support staff in the delivery of programs and initiatives, build our community, and further develop your individual capabilities in the sector.
Project Volunteering
Throughout the year EWB offers volunteering opportunities to work on specific project-based work – and you don't need to be an engineer!
FAQ'S
What skills do I need to volunteer? Where will I be located? Seek the answers to your questions about volunteering at our national office.
School Outreach
Inspire F-12 students to explore a future in STEM by delivering workshops in the classroom.
EWB has clearly defined goals and strategies on how to achieve them. They carry out lots of meaningful work and have many great initiatives that benefit our society. Being a volunteer with such a well-regarded and well-run organisation is a huge positive. You know the time you spend with EWB on their initiatives is not wasted time, and it will have an impact. Volunteering with EWB has been an immensely valuable experience.
More opportunities 
Alongside student volunteer opportunities, EWB Australia also offers a suite of university-integrated education and research programs, including the EWB University Challenge, Research Program and Humanitarian Design Summits. All tailored to facilitate student learning and immersion in human-centred design and sustainable development, through an engineering lens.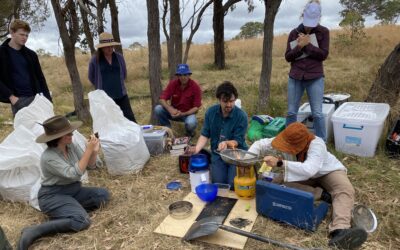 The cultivation of native grains through careful land management was once central to Aboriginal life. However, following colonisation, the shift to European foods and farming methods damaged native grasslands and reduced biodiversity.
At Nguurruu farm, 40 minutes north of Canberra, Murray Prior is working with Ngambri custodians to implement regenerative farming practices and revive native foods and land management. Farming practices at Nguurruu are informed by Indigenous knowledges and seek to restore biodiversity and reverse ecological damage.
The second iteration of the EWB ACT Chapter's 'Nguluway' Local Design Summit, held earlier this year in collaboration with Nguurruu farm, gave university students and industry professionals a firsthand insight into regenerative farming practices on Country.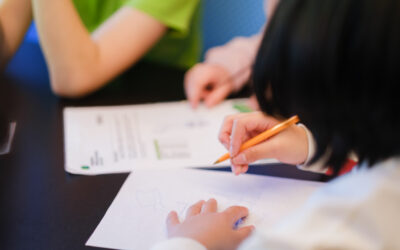 It's a sad reality: regional students all too often miss out on important educational opportunities that their peers in the city get to enjoy. When it comes to STEM outreach, many programs are run out of capital cities, which means regional school students can easily...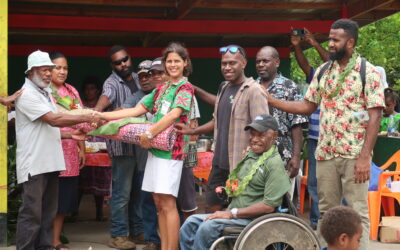 For environmental activist David Kalsal, fishing and swimming in the Emten Lagoon on Vanuatu's Efate Island has always been a part of local life for him and his family. In recent years however, the lagoon has also become an indicator of how climate change and sanitation challenges are impacting his community.
The Erakor Bridge community lies on the edge of the Emten Lagoon and is home to approximately 200 residents. The community consists of low-lying areas with a high groundwater table, meaning the area is especially vulnerable to cyclones and frequent flooding during periods of heavy rainfall. As a result of flooding and inadequate household sanitation systems, swimming and fishing is no longer safe for the community due to high levels of e.coli bacteria detected in the lagoon.