Photo: EWB Australia staff with rangers, other staff, board members and elders in front of their recently launched Yirrganydji Land and Sea Rangers boat (named 'Kulbul' meaning 'sea') during their scoping visit to Cairns in October 2021.
Each year, EWB Australia partners with universities and a different community-based organisation to develop and deliver the EWB Challenge. First-year university students participating in the EWB Challenge are presented with the opportunity to design creative solutions to real-world, community-identified projects. In 2022, the EWB Challenge celebrates 15 years of contributing to the transformation of engineering practice, enabling tertiary students to explore and develop broad professional engineering skills that have the potential to lead to positive community impact.
We are delighted to announce that in 2022, the EWB Challenge will be delivered in partnership with First Nations community organisation, Dawul Wuru Aboriginal Corporation (Dawul Wuru). This is the third year in a row that the EWB Challenge will be delivered in partnership with a First Nations community organisation, building on EWB Australia's commitment to supporting First Nations people to pursue their aspirations and to live safely and productively on Country.
Dawul Wuru was established in 2010 to protect, secure, support and promote the rights and interests of local Aboriginal Traditional owners and custodians – specifically the Yirrganydji people who are the traditional custodians of the area. EWB began working with staff at Dawul Wuru in 2020 through our relationship with the Centre for Appropriate Technology (CfAT), a longstanding partner of ours and the 2020-21 EWB Challenge community partner organisation. Dawul Wuru in Yirrgay dialect means 'three rivers, one direction'.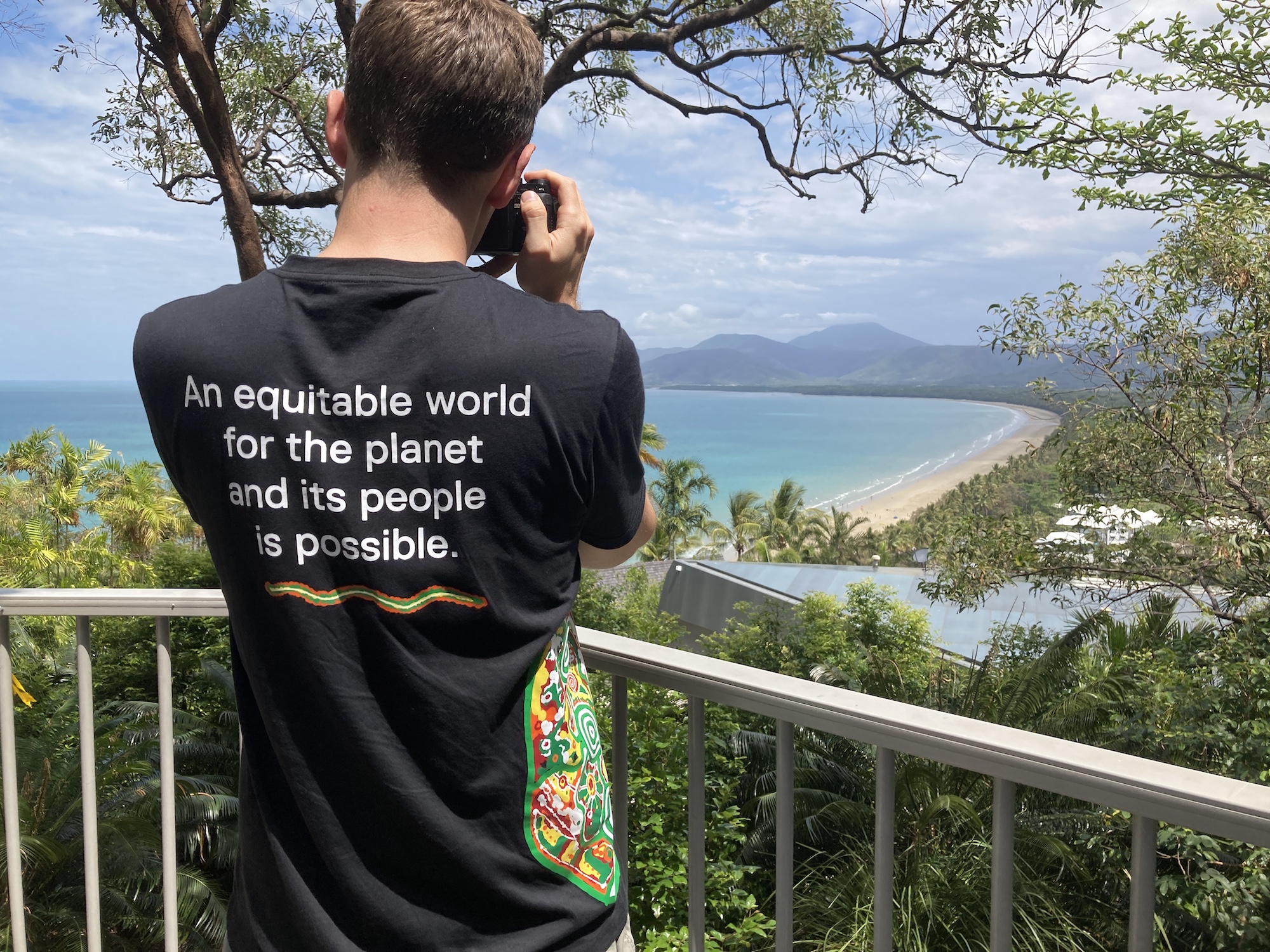 The EWB Challenge Series team visited Cairns in 2021 to meet with Dawul Wuru to develop the program content. Grace Roberts, the Challenge Series Lead reflected on her experience: 
"It has been a pleasure working with Brian and the team, and a privilege to walk on Country with them and their elders. We've seen first hand how they create incredible opportunities for Yirrganydji people to work on and care for Country, all while navigating and partnering with an array of organisations in the Cairns region. We're really excited about bringing the Yirrganydji context and supporting resources to the students across Australia and New Zealand, and seeing what design innovations they come up with."
Students participating in the 2022 EWB Challenge will develop design proposals addressing one or more of the following themes: Structures, Information and Communication Technology, Energy, Caring for Sea Country, Caring for Land Country, Waste Management and Water Management. 
Some design proposals will also look at the development of a Cultural Hub on Country, a long-term aspiration of Dawul Wuru. This Cultural Hub would be a place for the Yirrganydji community to come together and connect to Country, as well as host educational groups like school excursions and tours, and be a base for Dawul Wuru's programs including a ranger base for land and sea management.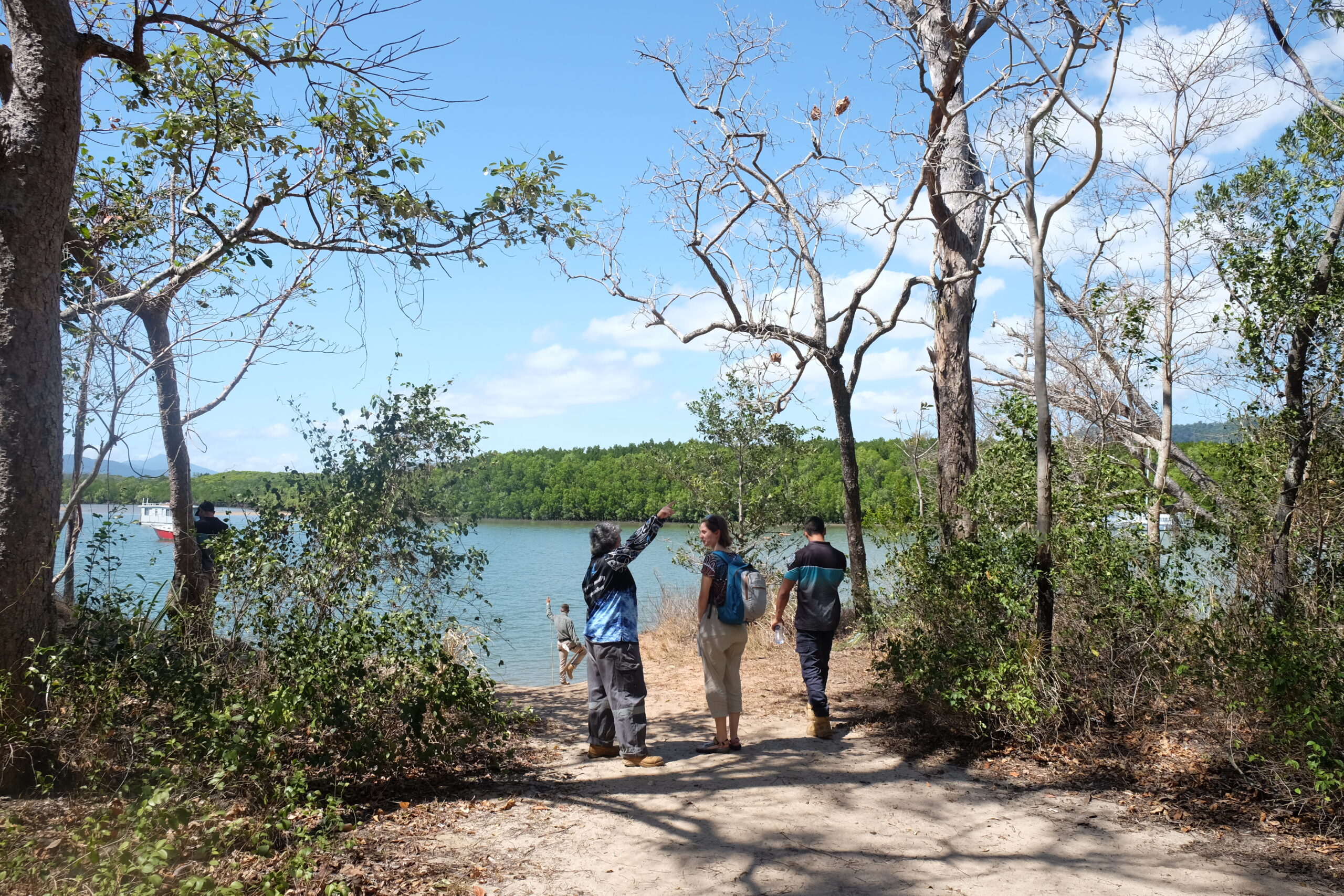 Students will need to consider factors such as sustainability, impact on community and environment, flexibility and transportability, culture, seasonality and more when designing their proposals for Yirrganydji Country.
EWB Australia acknowledges the Yirrganydji traditional owners and thanks Dawul Wuru Aboriginal Corporation, their staff and partners who have shared so much with us to inform the 2022 EWB Challenge brief. 
The 2022 EWB Challenge is proudly sponsored by Electrocomponents.
To learn more about Dawul Wuru, visit their
website
.
Find out more about the EWB Challenge
here
.  
This article is produced as part of our RAP commitment to communicating our learnings and sharing case studies from implementing our RAP.