Do you feel frustrated with wanting to influence change and have an impactful career but don't know how? EWB Training Programs guide professionals, like you, who want to use their work as a tool for positive impact by expanding your understanding of emerging global challenges, challenge your thinking and define the role you play as an individual in working on the complex challenges of our time. 
Unlike other professional development programs, we provide an experience which is deeply immersive. Unlike any other education experience, we co-create an experiential learning environment together through dialogue, reflection and inquiry. This approach is designed to enable deep understanding of the contexts in which we work, and unlock the potential of each individual to act. We believe it's vital we integrate these learnings to understand where and how we can influence change in our lives and workplaces. These programs are designed to equip you with the tools to act.
With over 15 years experience working with communities to develop solutions in complex environments, we are able to leverage long standing relationships in the engineering, community development and education sectors to craft a powerful immersive experience. Participants engage with leaders, from remote communities to organisations and governments, where people are facing and responding to unprecedented environmental shifts and complex social challenges. 
"I have worked as a professional engineer for over 20 years, however I had never realised just how limited I was in the way I had learnt in my career, how to ask questions. This program demonstrated to me how important it is to seek to understand first – rather than progress straight to solution mode and solving the 'perceived' problem – and how important it is to sit in vagueness and uncertainty, despite how uncomfortable this felt, as this space goes against the grain of the engineering mindset. Through trusting the process it surprised me how holistic, feasible, viable and desirable solutions can be borne."  –  Leah, participant, Cambodia Immersive, February 2019
Meeting the needs of humanity without breaching the earth's ecological boundaries demands a paradigm shift in thinking, activities and behaviours. That's why at EWB Australia we embed regenerative and complexity frameworks into our training approach. Frameworks, such as Bronfenbrenner's Ecological Theory, allow us to understand the interconnectedness of levels within a complex system and how we might navigate them more effectively. We define roles we play, personally and professionally, and how we might begin to act within our spheres of influence.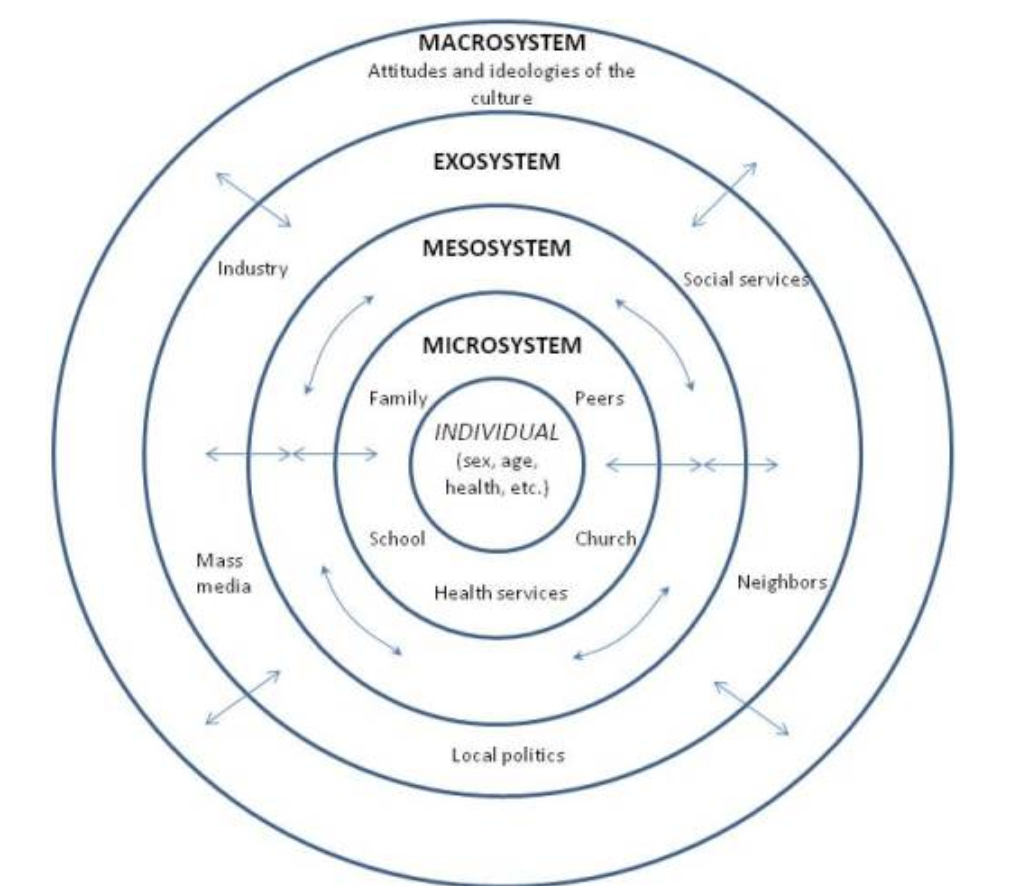 The issues we face today cannot be solved by the thinking which created them. At EWB Australia we activate a powerful movement of professionals with the skills, knowledge and confidence to influence and generate the industries of the future. See you in the field. 
Learn more about EWB Australia's Training Programs – including Immersives and Bespoke Workplace Training – or contact professionalskills@ewb.org.au.
Bronfenbrenner's ecological systems theory model. Source: Mash, Eric J. (2019). Abnormal child psychology. Wolfe, David A. (David Allen), 1951- (Seventh ed.). Boston, MA. ISBN 9781337624268. OCLC 1022139949.