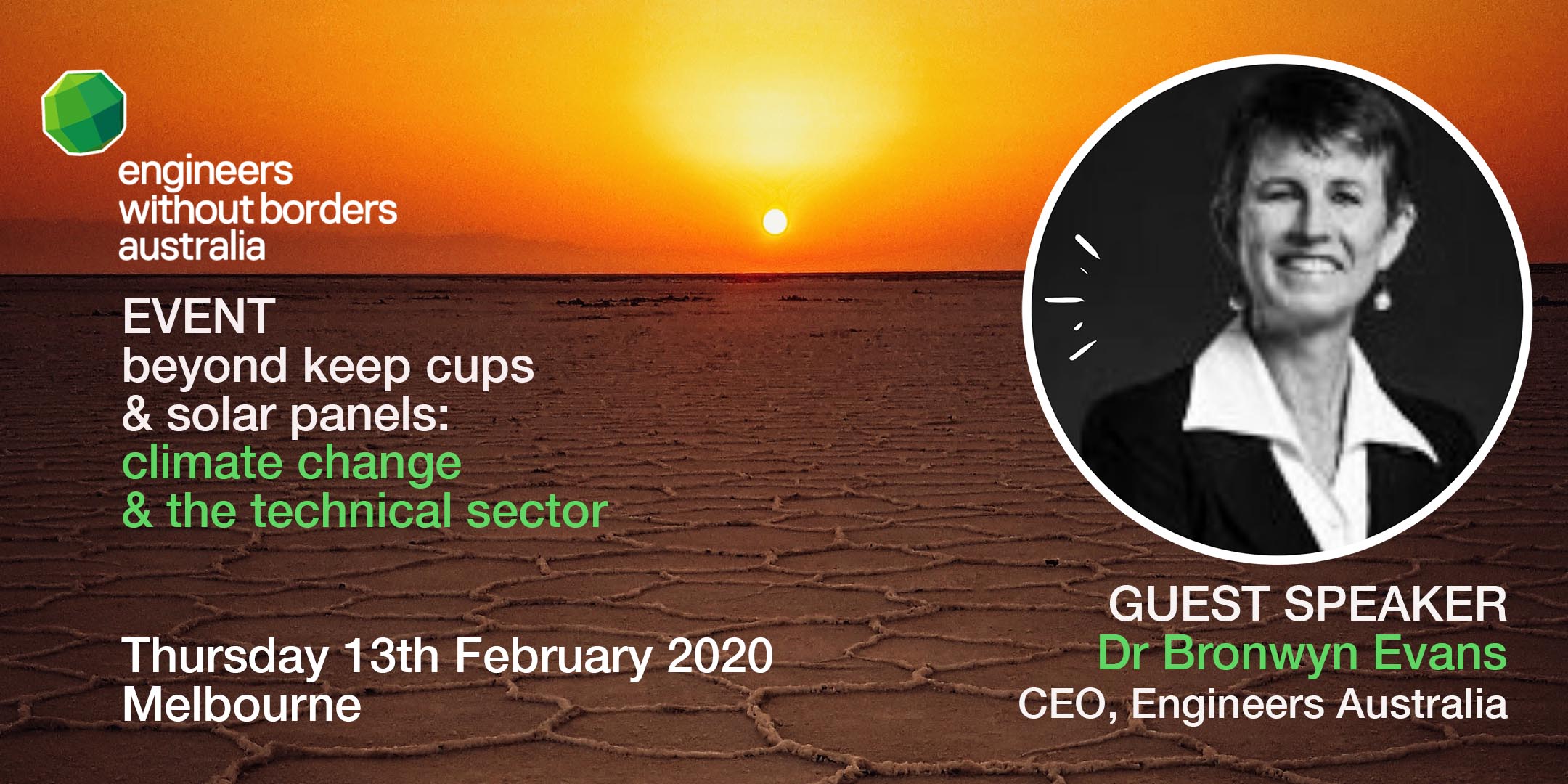 Guest speaker at "Beyond keep cups and solar panels: Reimagining the role of the technical sector in the face of climate change" – Thursday 13th February, 2020, Melbourne.
Dr Bronwyn Evans, CEO of Engineers Australia, has been recognised as one of Australia's most influential engineers and included in the Westpac/Financial Review 100 Women of Influence.
An engaging, personable speaker and a highly effective meeting facilitator, Dr Evans' has an impressive depth of knowledge and an approach that is creative yet direct and amusing.
Dr Bronwyn Evans has a Bachelor of Engineering (Elec) and PhD in Electrical Engineering in industrial automation. She has over 30 years' experience in medical devices, engineering education, standards development and power generation.
She Chairs the Growth Centre for Medical Technologies and Pharmaceuticals, is a member of the Australia-Japan Foundation, and is the VP (Finance) of the International Standards Organisation, ISO.
Dr Evans has previously held positions as Deputy Chair of The Warren Centre for Advanced Engineering, an independent non-executive director of John Holland Limited, Chair of the Medical Technology Association of Australia Board and Chair of the National Board of the Centre for Engineering Leadership and Management.
Dr Evans is an Honorary Fellow of The Institution of Engineers Australia, a Fellow of the Australian Academy of Technological Sciences and Engineering, an Honorary Fellow of University of Wollongong and a Graduate of the Australian Institute of Company Directors. In 2014 she was awarded the Engineers Australia President's Award.
In 2014 and 2015 was recognised as one of Australia's 100 most influential engineers, in 2015 was acknowledged in the Prime Minister's Knowledge Nation 100, and in 2016 was honoured to be included in the Westpac/Financial Review 100 Women of Influence.
BOOK TICKETS TO THIS EVENT.