As part of 2030 Strategy launch, we put a call out to our network to ask them to contribute their voice to our refreshed vision.
The result is a video that captures our "manifesto"- a declaration of our intent and an inspiring 'call to arms' for the engineering community to join us on our mission.
We were humbled by the amazing response to our call out to contribute to this project.
It features many of our staff, board, partners, chapter members, engineering professionals and sector influencers, from Australia and across the globe. You might also notice a couple of more 'public' faces, including Turia Pitt (pictured), one of Australia's most inspiring women, and a mining engineer!
EWB engaged the team at Jane The Agency to develop the film story piece, and who were so excited to be involved that they completed the film "low bono".  
With an intent to have our broad network represented in the piece (under the constraints of COVID-19 lockdown and with people based across the globe), we think they worked some magic – spending close to 100 hours curating over 150 submissions, and crafting a piece that ensures everyone is featured in some way. From the submissions, we have solo, duo and group delivery of the words in our manifesto – with every contributor coming together at the end, expressing our collective might!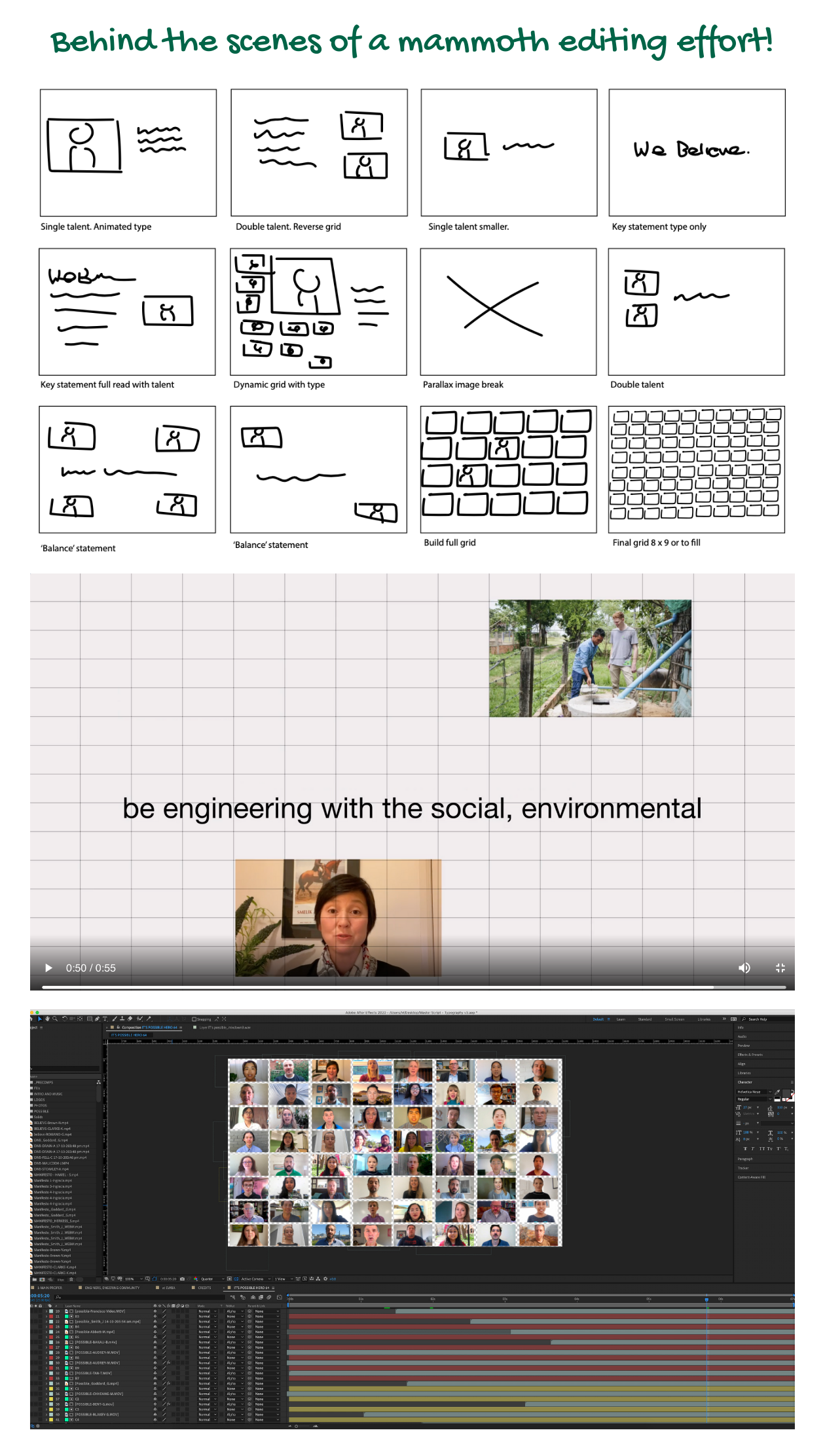 We welcome you to share this video to further show your support of our mission. Perhaps, when sharing, you could add your thoughts on what you think is possible to achieve by 2030? #itispossible #anequitableworld #tech4all
Thank you to those that contributed to this production, including Mark Abbott, Melanie Audrey, Beatrix Bakali, Gillian Bent, Gavin Blakey OAM, Simon Bradwell, Nick Brown, Mariny Chheang, Eva Cheng, Kelsie Clarke, Katie Creswell-Maynard, Scott Daniel, Francisco dos Reis, Andrew Drain, Many Dy, Jack Edwards, Bronwyn Evans, Deanne Fabrello, Charli Fell, Llawela Forrest, Silas Forrest, Felicity Furey, Wenqian Gan, Craig Goddard, George Goddard, Stephanie Hamel, Luke Harris, Sarah Herkess, David Hood AM, Erin Hughes, Matthew Imhoff, Denis Jose, Shane Kennelly, Glenn Keys, Sahithi Kodali, Daniel Lambert, Nathan Lecompte, Guoxiang Li, Eleanor Loudon, Joseph Malicdem, Amelia Matos, Peter McArdle, Ingracia Mendes, Chelsie McLeod, Margarita Moya, Beatrix Neville, Jack Nugent, Turia Pitt, Sonya Rand, Gaetano Romano, Jeremy Smith, Alison Stoakley, Tana Tan, Steve Tarimaemae, Maria Tran, Pearl White and Lily Zhang.