Engineering Education
Increasing interest in STEM subjects and improving employment opportunities for young Cambodians.
In Cambodia there is a shortage of qualified professionals in engineering and engineering related sectors. This is partly due to persistent misperceptions that engineering is a profession just focused on building bridges and buildings, for which outdoor physical labour is required. This is also one of the reasons why engineering is seen as an inappropriate profession for women in Cambodia. 
Students that do graduate in STEM disciplines struggle to find appropriate jobs, as companies cite that these graduates lack professional skills and have "book knowledge" that they don't know how to apply.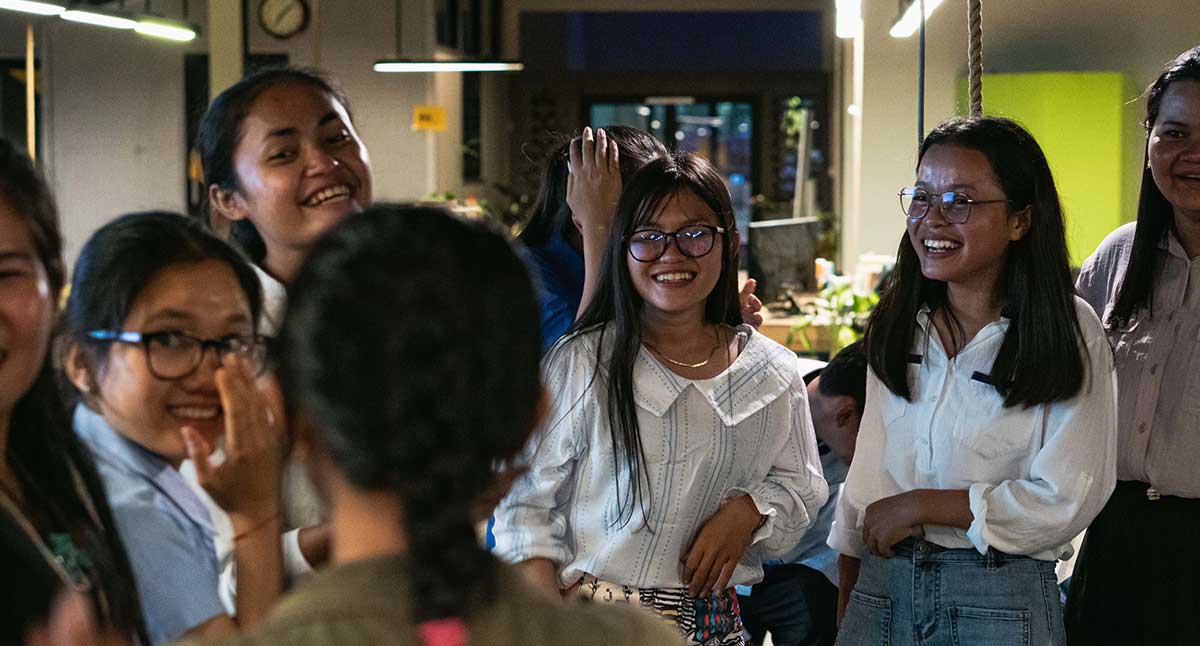 EWB Australia in Cambodia's Engineering Education Program (EEP) aims to address these challenges by implementing initiatives that aim to increase interest in STEM subjects and professions among young Cambodians, specifically girls. For current engineering students and young professionals, professional development opportunities are also created to help bridge the gap between university and industry – hence improving their employability.
Design Workshops
EEP partners with NGOs, companies and universities to develop a design statement which participants use in the Design Workshop to develop human-centred design skills and/or 'soft' skills such as critical thinking and problem solving skills. At the end of the workshop participants present their solutions to a panel of experts and/or end-users.
Internships Program
EEP works with partner organisations to secure three-month industry placements for engineering students. A four-day work-ready training training prior to these placements focuses on developing general professional skills and human-centred design thinking. During the intern's tenure, EEP facilitates continued learning with monthly mentoring sessions.
Partners: EnergyLab, Institute of Technology of Cambodia (ITC)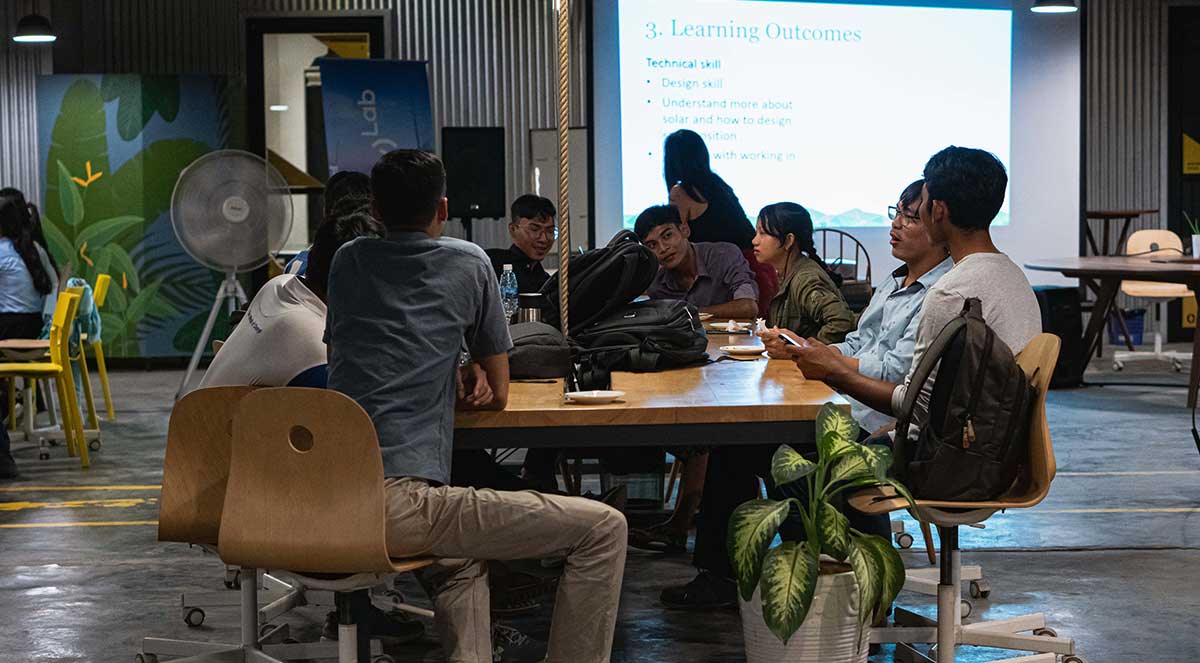 EWB Alumni Network
The EWB Alumni Network is a group of students and professionals in engineering and related disciplines, supported by EWB Australia in Cambodia. The aim is to maintain connection with fellow human-centred engineers, through the network's motto to grow together, connect with like-minded practitioners, and contribute to society. 
Curriculum Development and School Outreach
Student-centred learning approaches, such as project-based learning, are offered within existing curricula so that students acquire skills such as critical thinking and problem-solving. This project implements activities from secondary school to university master degree level.
Partners: Cambodia Children Fund (CCF), EnergyLab, National University of Management