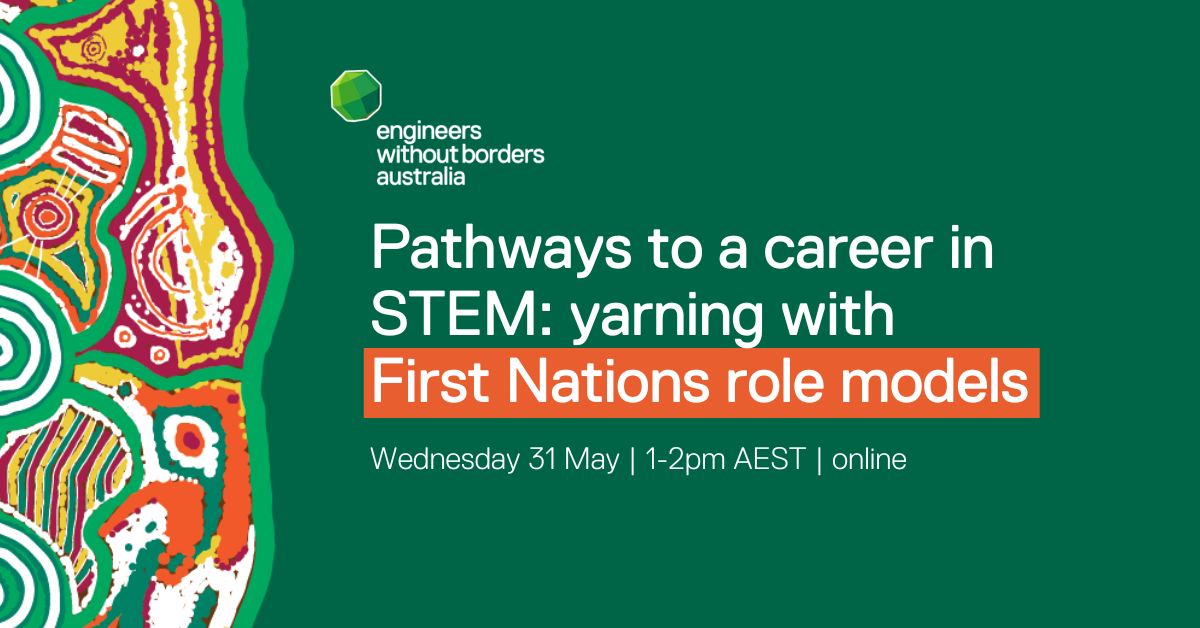 Aboriginal and Torres Strait Islander people have been practising engineering and sustainably managing Country for over 70,000 years. But in the engineering sector, the number of Indigenous engineers employed in Australia remains low. How can we attract this critical Indigenous knowledge into the sector, and build a better representation of First Nations engineers?
This year, the theme for National Reconciliation Week (May 27 – 3 June) is 'Be a Voice for Generations'. The theme encourages all Australians to be a voice for reconciliation in tangible ways in our everyday lives – where we live, work and socialise.
Join us online on Wednesday 31 May as we celebrate National Reconciliation Week and hear from First Nations role models in the sector about their career pathways and how to ensure First Nations voices are better represented in the sector.
This event will be hosted by EWB Australia STEM Pathways Lead, Josh MacLeod, who will be joined by guest speakers, Melanie Grills (Arup Associate Principal – First Nations Programs & Projects) and Brody Mitchell (Wollongong City Council Civil Engineer Cadet). They will share their experience working in the industry, their journey to where they are today and the challenges they experienced along the way. We'll also hear their advice for aspiring First Nations engineers as well as their insights on how employers can create a more supportive work environment to attract First Nations youth into the sector.
Register for this free event here.